Kids (and parents) let's make Watermelon cookies
Tip: Add a packet of Watermelon Kool-Aid in the sugar cookie dough to give it the flavor of watermelon – how fun!
You don't need a circle cookie cutter, but if you have one, it is great.
Just follow the directions and make these for your summer party or dessert.
Have fun making these with your kids.
Enjoy!!!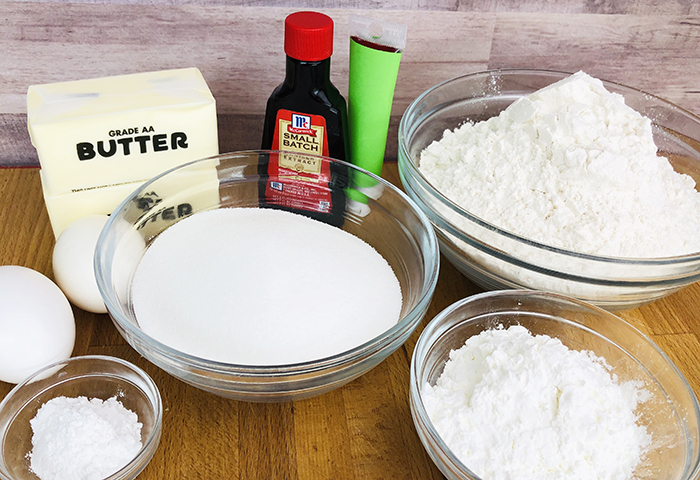 1 cup butter (2 sticks) room temp.
1 cup granulated sugar
2 large eggs
2 teaspoons pure vanilla extract
1 packet unsweetened Watermelon Kool-Aid (optional)
3 Cups all-purpose flour
1/2 Cup cornstarch (optional)
2 teaspoons baking powder
Green food coloring
Frosting:
1 tube store-bought vanilla frosting
1/4 Cup strawberry jam or 1-2 drops red food color gel
1 Cup powdered sugar
1 Cup mini chocolate chips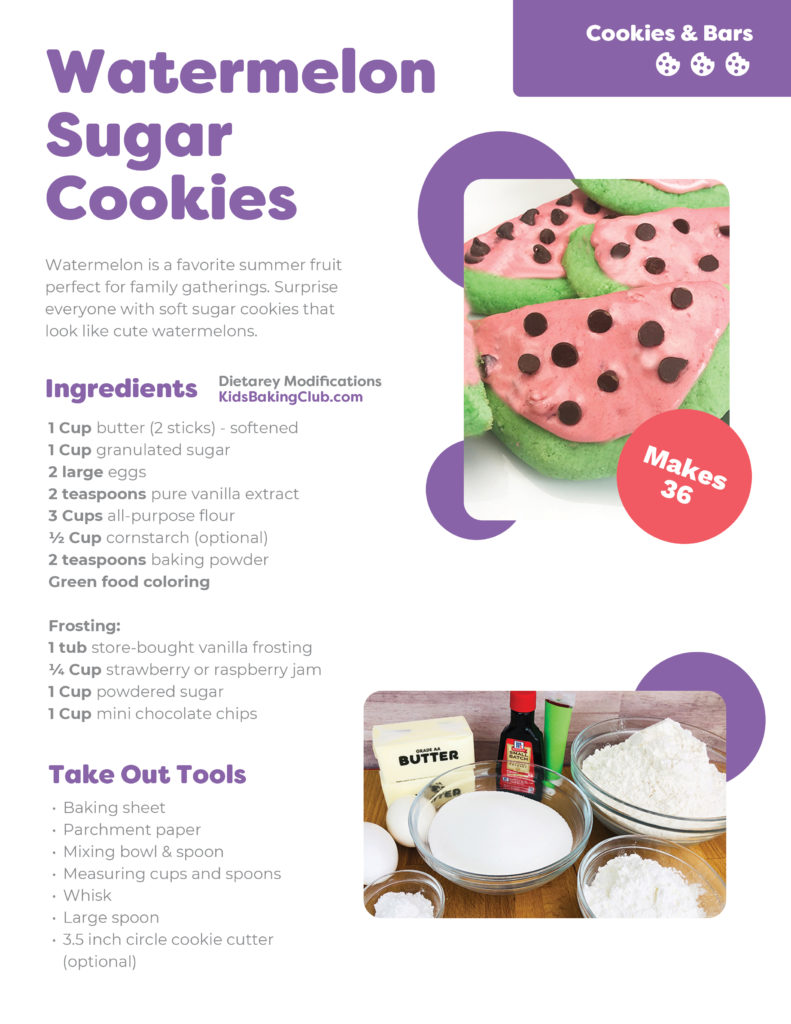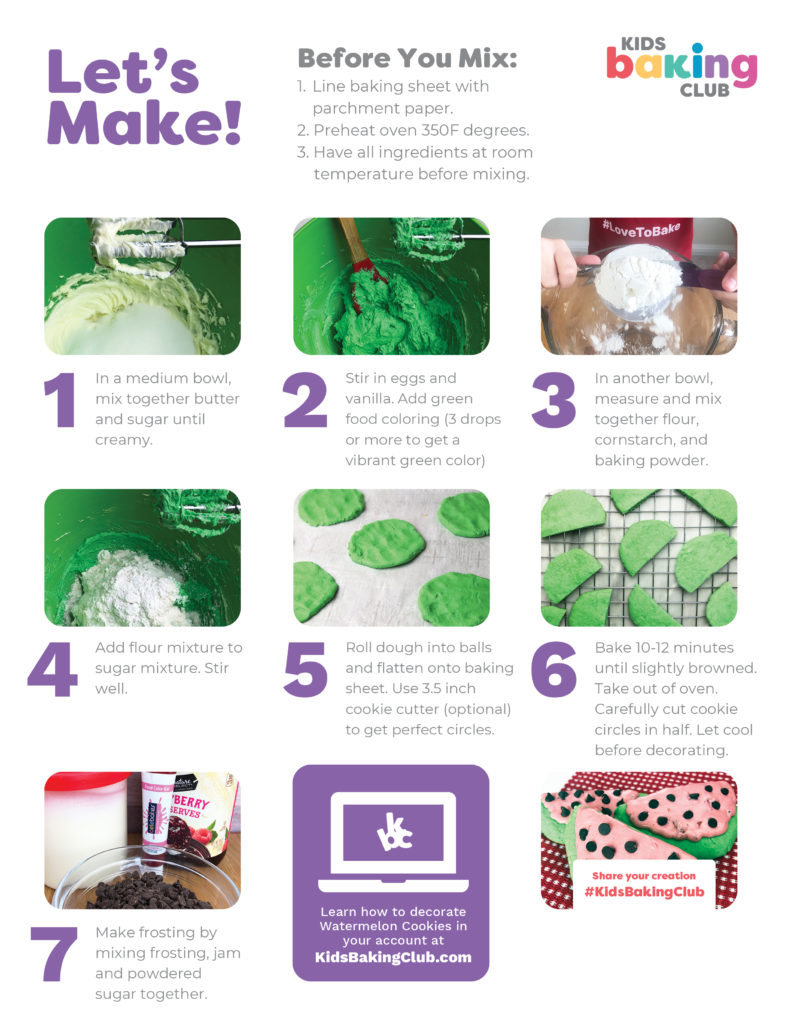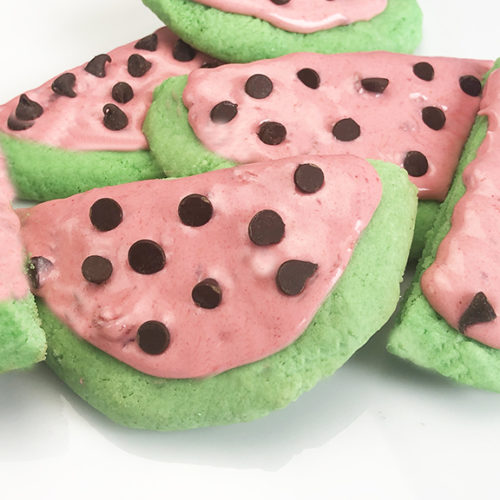 Watermelon Cookies
Equipment
baking sheet

Parchment paper

mixer

Circle cookie cutter
Ingredients
1

Cup

butter (2 sticks) room temp

1

Cup

granulated sugar

2

large

eggs

2

tsp

pure vanilla extract

1

packet

Unsweetened Watermelon Kool-Aid (optional)

3

Cups

all-purpose flour

1/4

Cup

corn starch (optional)

2

tsp

baking powder

2

drops

green food coloriing

1

tub

vanilla store-bought frosting (for frosting)

1/4

Cup

strawberry jam

1

drop

red food coloring (optional)

1

Cup

powdered sugar

1

Cup

mini chocolate chiips
Instructions
1. In a medium bowl, mix together butter and sugar until creamy.

Stir in eggs and vanilla. Add green food coloring.

In another bowl, measure and mix together flour, cornstarch, Kool-aiid, and baking powder.

Add flour mixture to sugar mixture. Stir well.

Roll dough into balls and flatten onto a baking sheet with parchment paper. If you have a circle cookie cutter, make into circles.

Bake 10-12 minutes until slightly browned. Take out of over. Carefully cut cookies into half circle. Let cool.

Make frosting by mixing all frosting, jam, powdered sugar, and 1 drop red coloring.

Frost tops of cookies. Add chocolate chips for the seeds. Enjoy!