You are Mer-mazing!
This is our featured cookie with printable cookie card.
With the cute whale cutter in the Splish Splash Cookie Plus Kit, you make mermaid tails by cutting off top of whale before baking.
See below all that is included in our Cookie Plus Kit.
We also included a printable card and cookie cards to add to the gift.
Just click the download and print. There are 4 cards on each 8.5 x 11 inch pages. Make as many as you want!
Have fun making your loved ones, friends, and teachers, feel extra special, because they are Mer-mazing!
Jill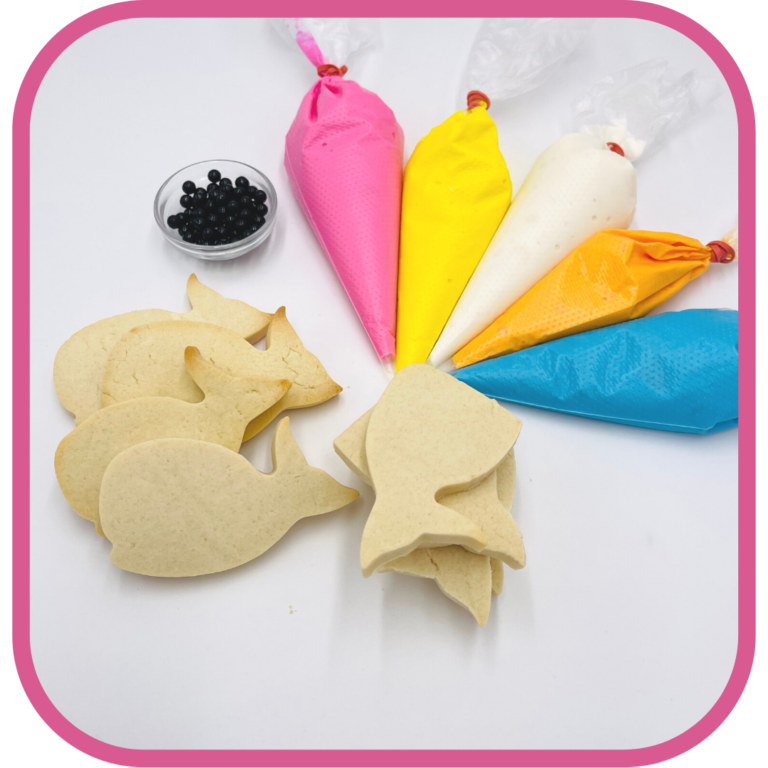 Looks what's in the
Summer Fun Kit
4 cookie cutters
4 Neon Food color gels
Piping bags & bands
How-to tutorials 
Two bonus recipes
Collectors Apron Pin
Link to online classes to teach each step
Cookie & Icing recipes