Make these cute treat pumpkins using orange tissue paper & green ribbon or green chenille wire.
What a fun craft time for the kids. They can make for their friends or give as Trick or Treat candy.
You can get creative with how you decorate. Use craft eyes and glue on the pumpkins or use Permanent black markers to make different faces.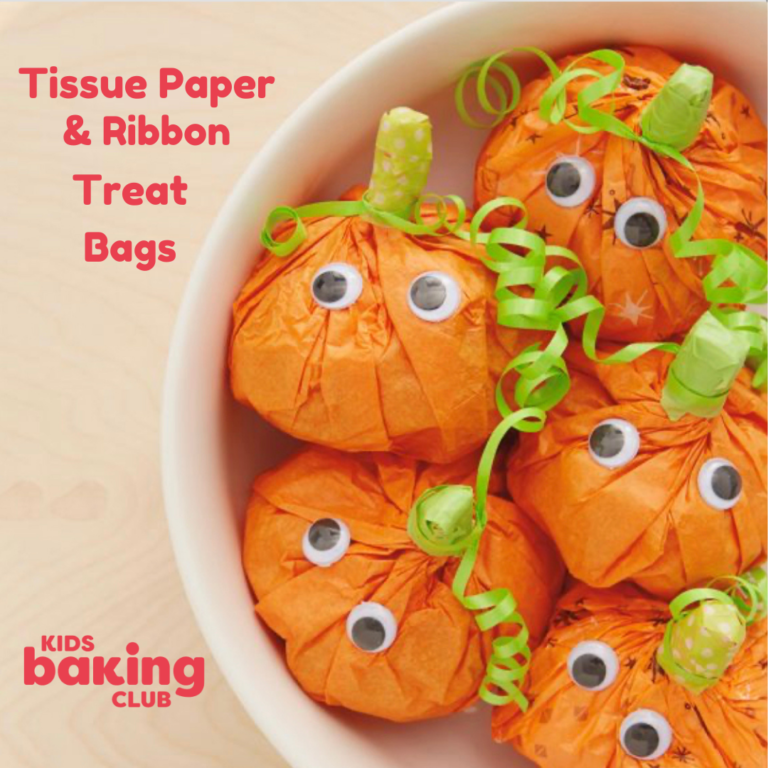 You Need:
Candy or wrapped cookies
Orange tissue paper
Green Ribbon or chenille wire or florist tape
Black markers
Craft eyes & glue
How to Make:
Lay tissue paper flat. Add candy or cookies in the middle.
Gather tissue to make a stem.
Wrap ribbon or florist tape to secure.
Add green chenille wire for stem.
Use pencil to twill to make stem.
Glue craft eyes or use black marker to make faces.