Ask anyone if they could eat pizza everyday, and they might say "yes".
The fun part of making pizza at home is you can shape your dough into any shape. 
Here we have a Heart Pizza with heart pepperoni too!
Bring the family in the kitchen and have a "heart-filled" time making large or mini heart pizzas. 
Add your favorite toppings. Have an add your favorite toppings pizza party for friends and family.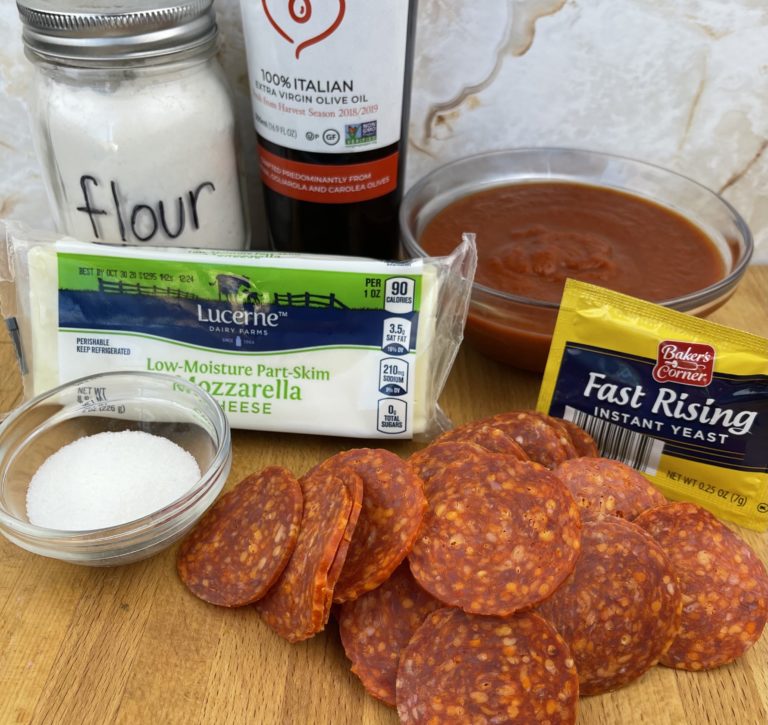 You Need:
3/4 Cup warm water
1 packet instant yeast or 2 1/4 teaspoons
2 teaspoons sugar
1 ½ cups all-purpose flour OR bread flour
1/2 teaspoon salt
1 Tablespoon olive oil 
1 jar pizza sauce or 1 Cup spaghetti sauce
1 package pepperoni slices
 
How to Make:
Before baking, preheat oven 425 F degrees
See pizza crust recipe below. PRINT
In a small bowl, pour in warm water. Sprinkle yeast on top. Add sugar. Stir and let sit for 10 minutes.
In a large bowl, stir together flour and salt. Stir in yeast mixture and oil. Cover with towel for 20 minutes.
Using a grater, grate the cheese. Cut pepperoni into hearts. Fold pepperoni in half and cut heart shape with kid-friendly scissors.
On an oiled baking pan, shape dough into a heart shape. Use fingers to make edges.
Spread pizza sauce over dough. Cover with grated mozzarella cheese. Place on pepperoni hearts. Bake at 425 F for 15 minutes.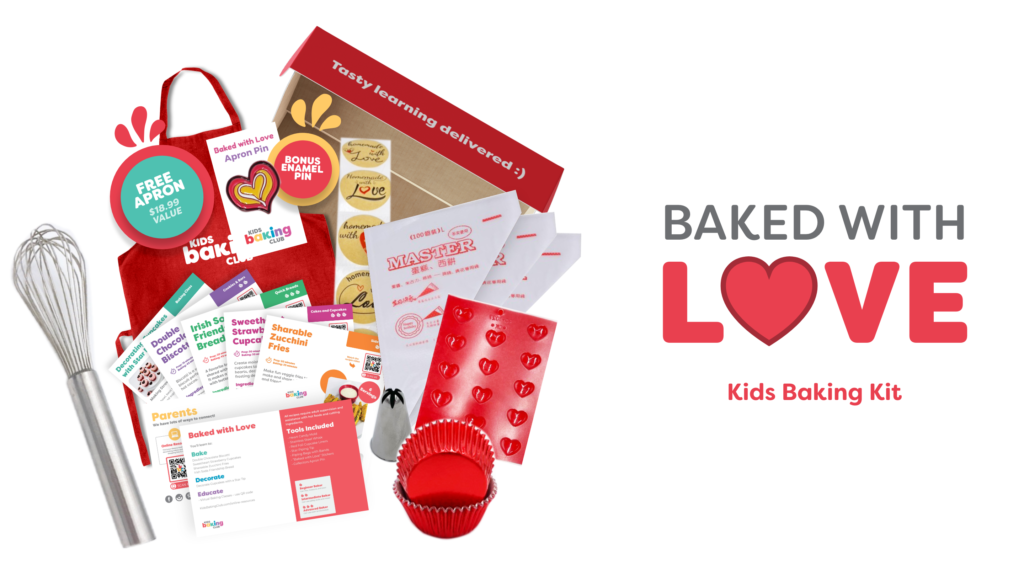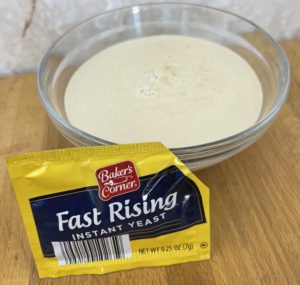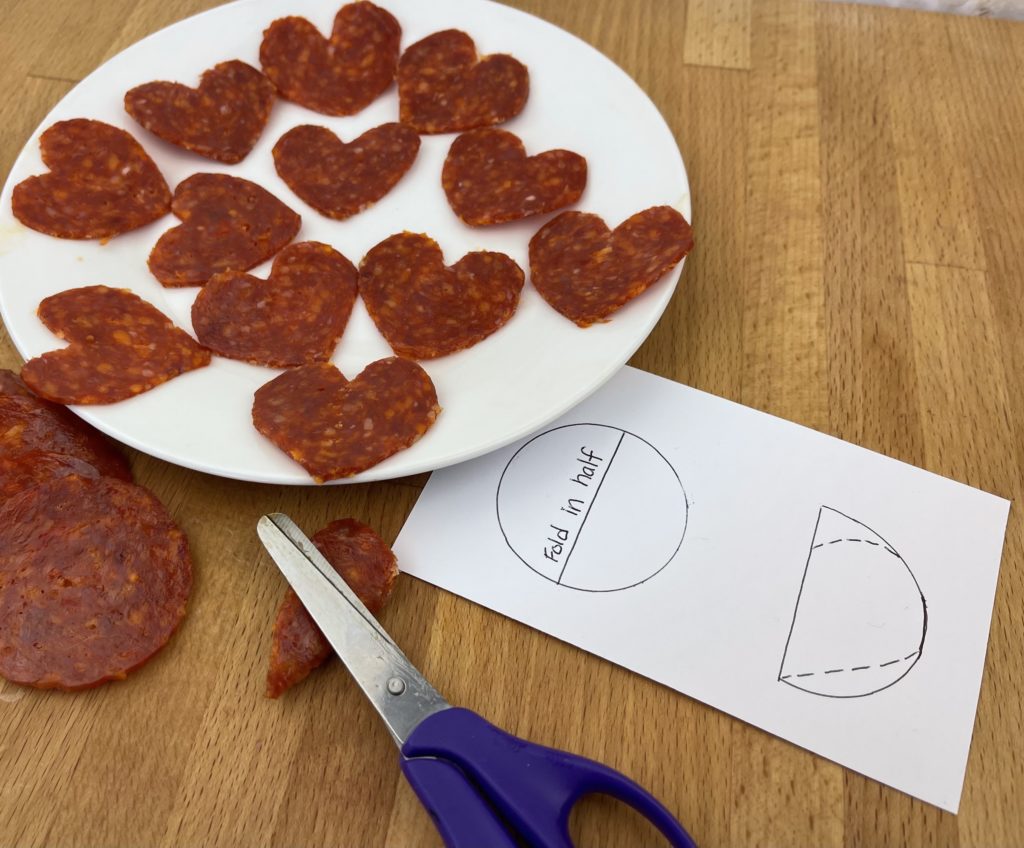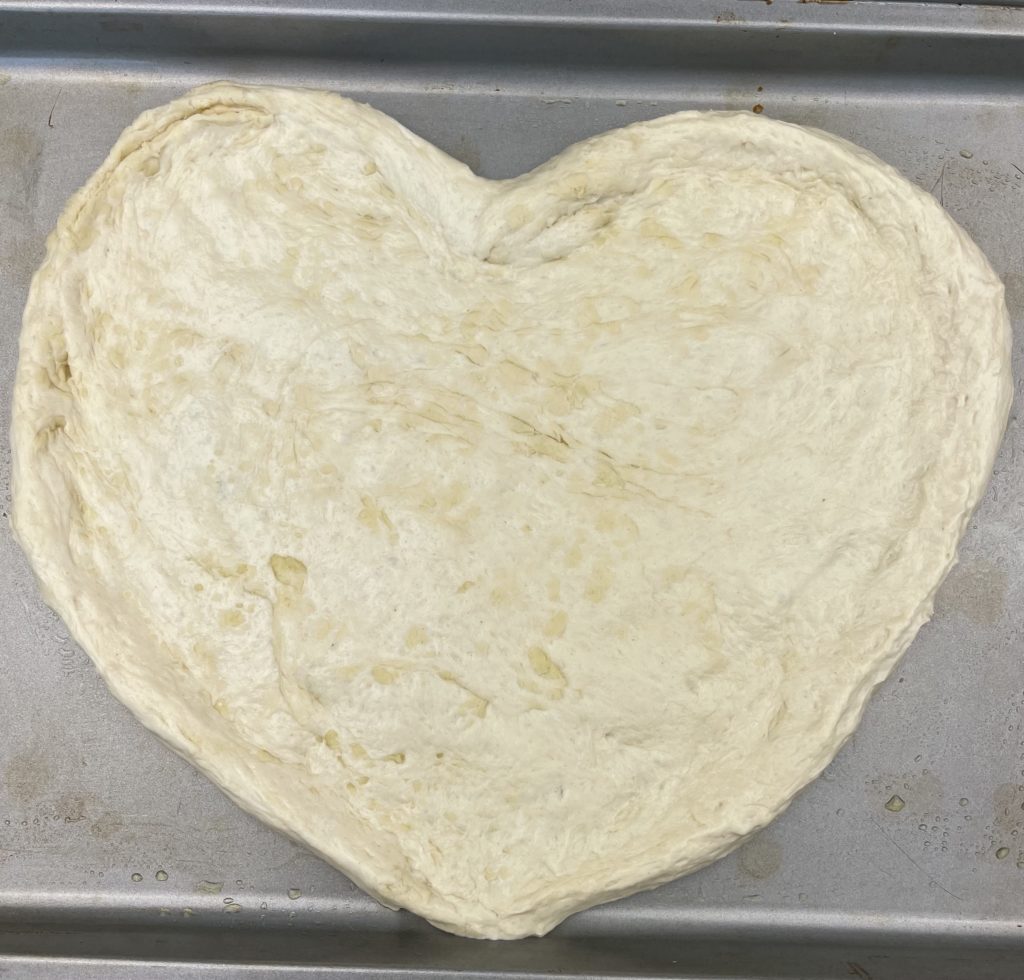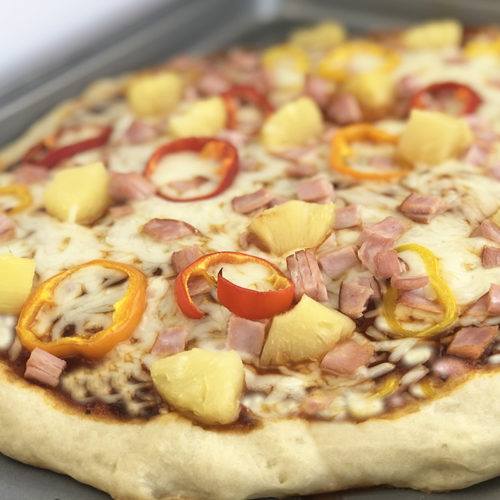 Perfect Pizza Crust
Ingredients
1

Cup

warm water

3

tsp

rapid rise yeast

2

tsp

sugar

2 1/2

Cups

all-purpose flour

1/2

tsp

salt

1

tbsp

oil (olive, canola, or vegetable)
Instructions
Pour warm water into a bowl.

Sprinkle yeast on the top of the water.

Sprinkle sugar on top of yeast. Stir slowly until it looks like dirty water.

n another bowl, add 3 Cups flour. Add salt.

Pour yeast liquid into middle of the flour.Add oil.

Stir easily to making sure all flour is incorporated.

Cover bowl with a towel for 30 minutes.

When the dough has risen, spread out onto a pan.A

dd sauce and pizza fixins.

Bake at 350 degrees for 15 minutes.