Chocolate dipped strawberries are very expensive in the stores or online.
You can make a dozen for under $8 (not the $49 below) with a basket of strawberries and a block of chocolate or chocolate chips. 
Today I am going to show you how I temper chocolate the easy way so you get beautiful chocolate to dip your strawberries in. 
Watch the video and become a pro!
Look how much $$ you will save doing it yourself!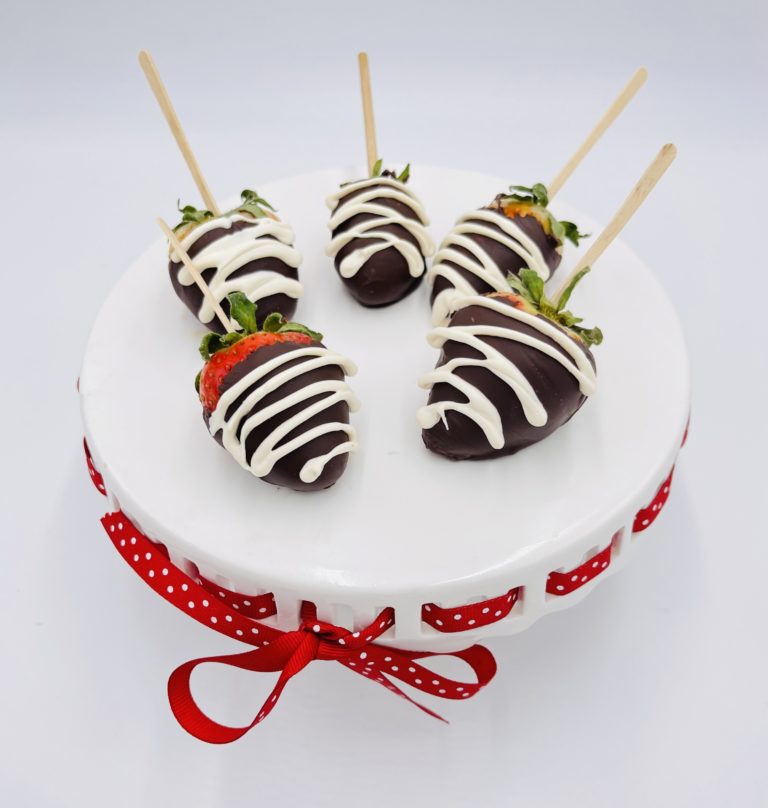 You Need:
Fresh strawberries. Wash and dry before dipping. 
Chocolate – either a chocolate bar or chocolate chips
Wooden stick or cookie stick (optional)
Wax or parchment paper.
Microwave safe bowl.
How to Make:
Watch video to see how to make tempered chocolate.