Hot dogs are always a hit at any party, especially wrapped in Crescent roll dough.
Here is a super simple recipe to make hot dog wrapped kabobs. Also known as pigs in a blanket.
I love this recipe as you don't have to fuss with hot dog buns. They dry out so quickly and kids never eat them all.
The added fun is the cheese star on top. If you don't have a mini star cookie cutter, you can add a mini mozzarella ball or cut pieces of cheese.
Tip: Best to use Bamboo sticks for the oven.
Tip: Buy the refrigerated breadsticks or Crescent rolls dough.
Just follow the directions and make these for your summer party.
Have fun making these with your kids.
Enjoy!!!
Jill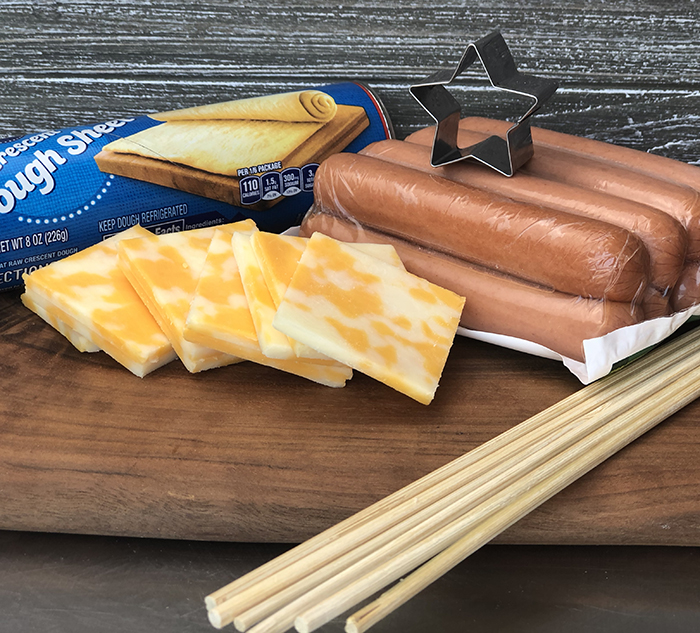 1 can refrigerated breadstick or crescent rolls dough
16 hot dogs
8 thick slices of cheese (add on after baking)
16 bamboo sticks