LOOK how cute these 
Spring cupcakes are.
And how easy to decorate.
Bake up some yummy cupcakes and get creative with frosting and some candy.
So easy! So FUN! So sweet for Spring or Easter treats. 
Watch the quick video to see how fun!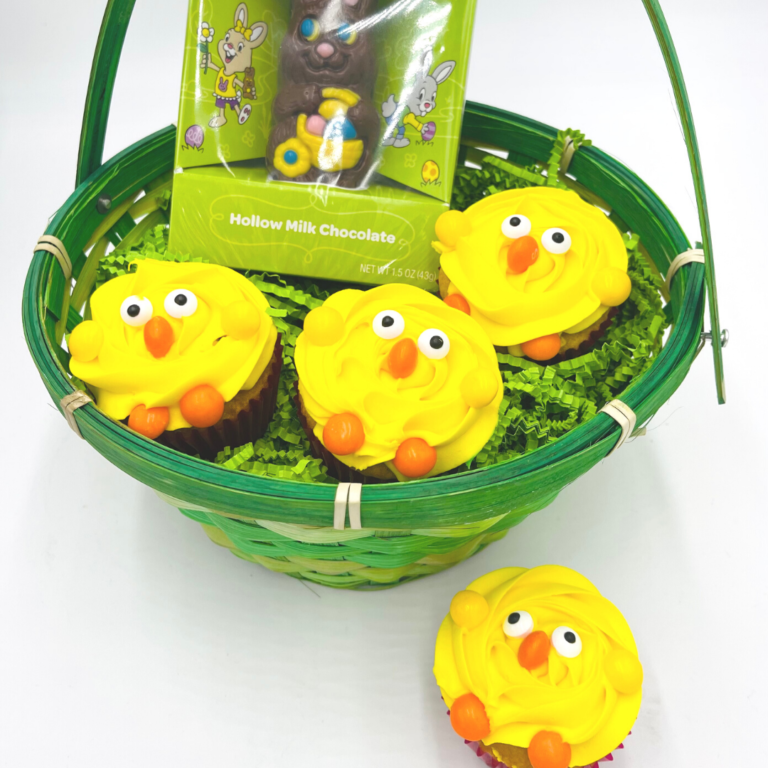 You Need:
Baked cupcakes
Tub of frosting
Piping tip (optional)
Piping bag (optional)
Food color gel
Candy – Skittles, edible eyes, peeps, sprinkles, mini egg candies
How to Make:
Watch video to see how easy they are to create.
Step 1: Frost tops of cupcakes. You can just smooth on with a spatula, or use piping bag and tip. 

Step 2: Follow video to use piping method.

Step 3: Add colored candies to make different cupcake designs.
Enjoy!