LOOK how cute these candy carrot cupcakes are.
And how easy to decorate.
Just bake cupcakes, add frosting and use colored orange & green candies (we used Skittles). 
So easy! So FUN! So sweet for Spring or Easter treats. 
Watch the quick video to see how fun!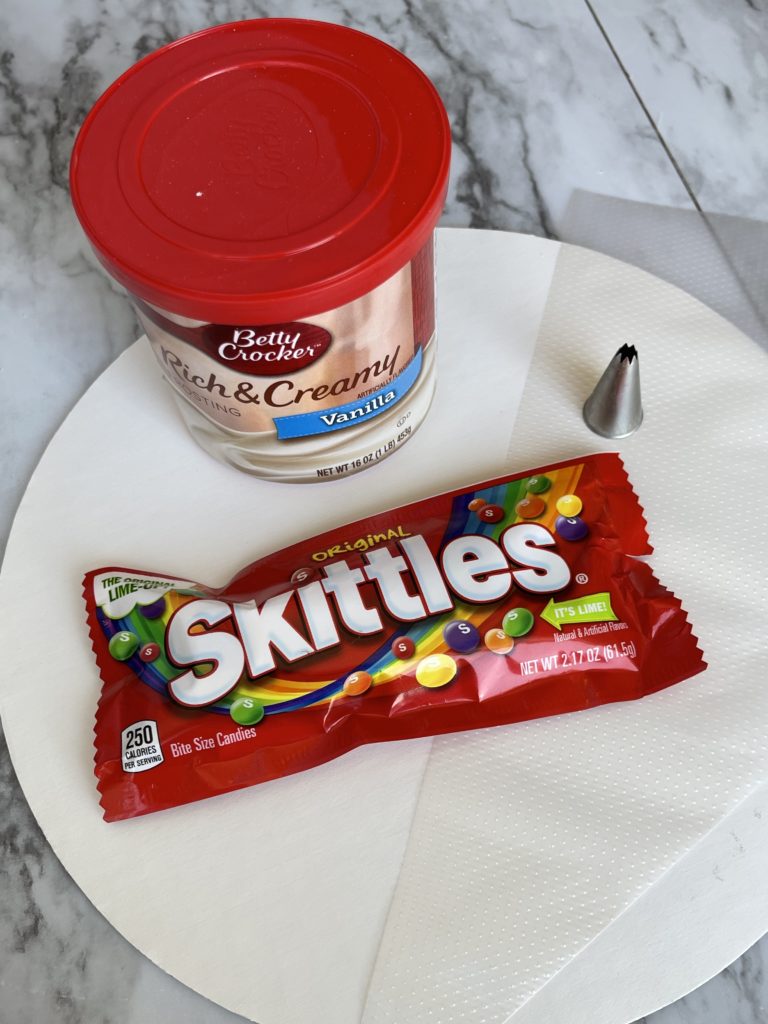 You Need:
Baked cupcakes
Tub of frosting
Piping tip (optional)
Piping bag (optional)
Candy – Skittles, M & M's, etc. that has orange and green
How to Make:
Step 1: Frost tops of cupcakes. You can just smooth on with a spatula, or use piping bag and tip. 

Step 2: Add orange candies first to make a carrot.

Step 3: Add green candies to make carrot tops.
Enjoy!