Pumpkin is usually thought of in the Fall but can be enjoyed throughout the year.
Pumpkin puree is available in stores year round.
You may not see pumpkins to buy BUT canned pure pumpkin is always available in the grocery stores.
Enjoy this fun recipe to make and ENJOY! 
The sour cream gives it a smooth and moist muffin – perfect for breakfast or snack.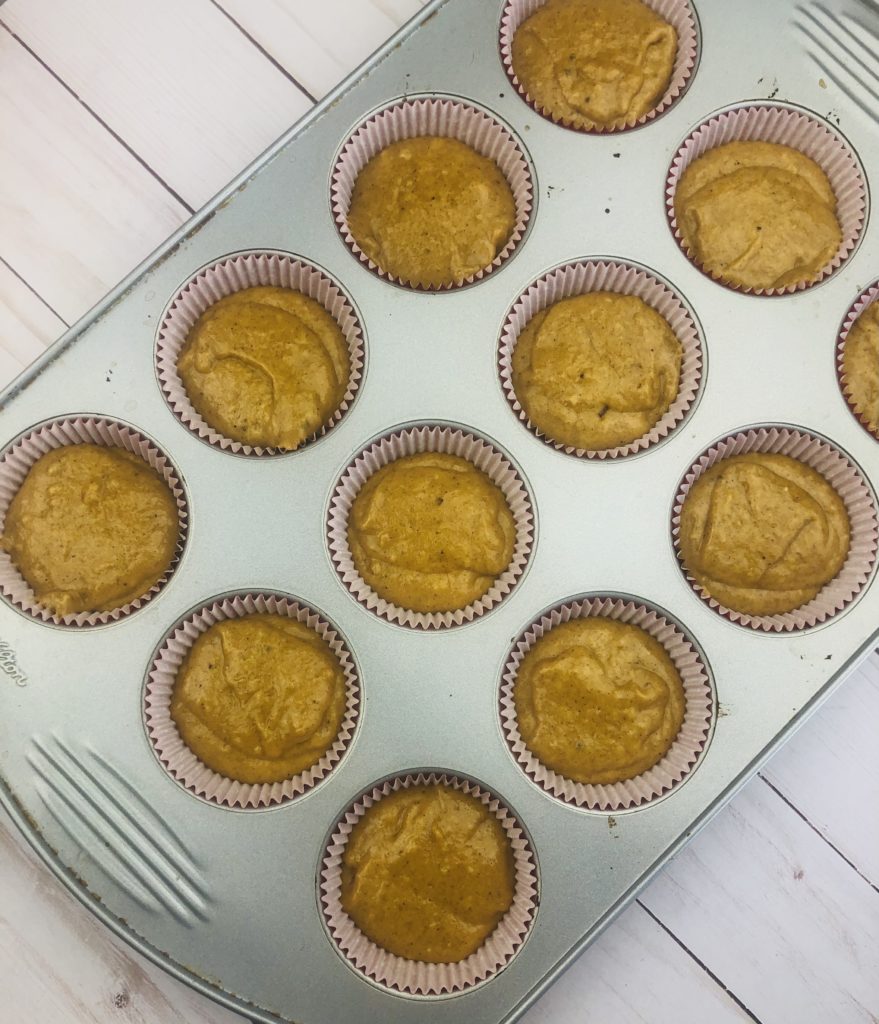 Preheat 350 F 
1 2/3 Cups all-purpose flour
1/2 teaspoon baking powder
1 teaspoon baking soda
2 teaspoons ground cinnamon
1 teaspoon pumpkin pie spice
1/2 teaspoon salt
2 large eggs
1 Cup granulated sugar
1/4 Cup brown sugar
1/2 Cup vegetable or canola oil
1 Cup canned pure pumpkin
1/4 Cup sour cream
1/4 Cup milk 
1 teaspoon pure vanilla extract
How to Make:
See printable recipe below.
Makes 16 muffins
Preheat oven 350 F 
1. In a bowl, mix together flour, baking powder, baking soda, spices, and salt. 
2. In another bowl, mix the eggs.
Add in sugars. 
3. Stir in oil and sour cream.
4. Mix in pumpkin and milk and vanilla. 
5. Pour into flour mixture and mix. 
6. Scoop batter into cupcake liners – 2/3 full. 
7. Bake at 350 degrees for 18 minutes. 
Enjoy!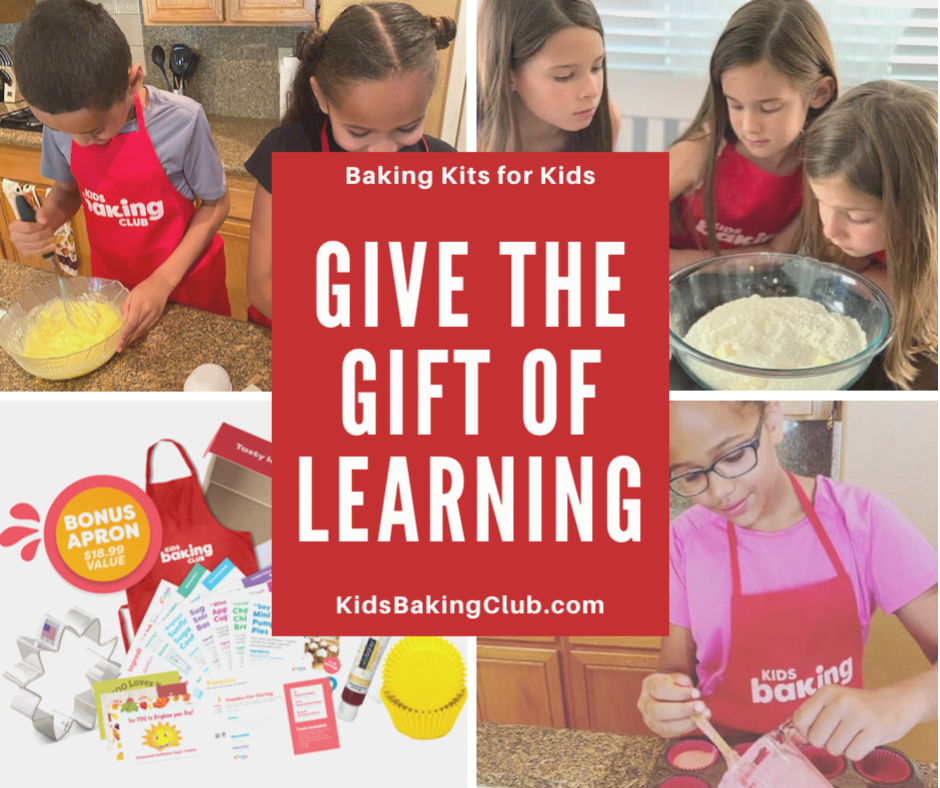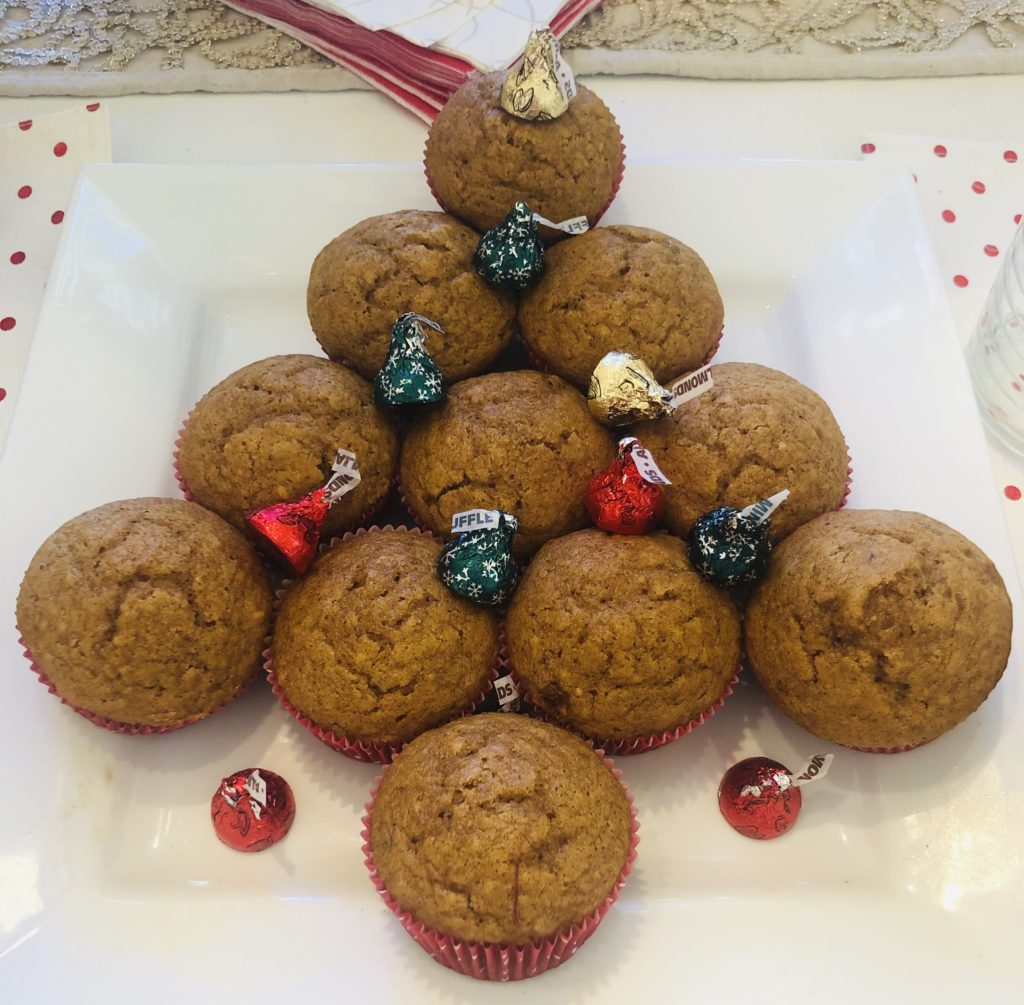 Perfect Pumpkin Muffins
Equipment
cupcake pan

cupcake liners
Ingredients
1 2/3

Cups

all-purpose flour

1/2

tsp

baking powder

1

tsp

baking soda

2

tsp

ground cinnamon

1

tsp

pumpkin pie spice

1/2

tsp

salt

2

large

eggs

1

Cup

granulated sugar

1/2

Cup

brown sugar

1/2

Cup

vegetable or canola oil

1

Cup

canned pure pumpkin

1/4

Cup

sour cream

1/4

Cup

milk

1

tsp

pure vanilla extract
Instructions
Makes 16 muffins1.

1. In a bowl, mix together flour, baking powder, baking soda, spices, and salt. 

2. In another bowl, mix the eggs.Add in sugars. 

3. Stir in oil and sour cream.

4. Mix in pumpkin and milk and vanilla. 

5. Pour into flour mixture and mix. 

6. Scoop batter into cupcake liners - 2/3 full. 

7. Bake at 350 degrees for 18 minutes.  Enjoy!

Preheat oven 350 F