Known as "lilikoi" fruit, most call it passion fruit. It's a beautiful fruit that looks like apples.
Recently, I traveled to the beautiful islands of Hawaii and while in Maui we made these passion fruit bars.
What is Lilikoi? Passion Fruit most frequently grown in Hawaii. It is a small roundish fruit that grows on a vine, has many seeds, and is used most often to make juice. Passion Fruit are anywhere from 1 and 1/2 – 3″ wide, have a smooth yet tough rind, and range in color from dark purple with white specks to pale yellow or pumpkin colored.  When you cut them open they are filled with little sacs containing its pulpy juice as well as many, many black seeds.  The taste of the fruit ranges from sweet/tart – tart in flavor and is very aromatic. The yellow form of the passion fruit plant takes 1-3 years to begin bearing fruit. Once the flowers have been pollinated it will take 70-80 days before you have fruit. As the fruit ripens, it falls off the vine. The fruit is still good when it starts to get wrinkled and brown spots. Each of the yellow passion fruit holds from 1-3 tablespoons of actual juice. Enjoy!!! Jill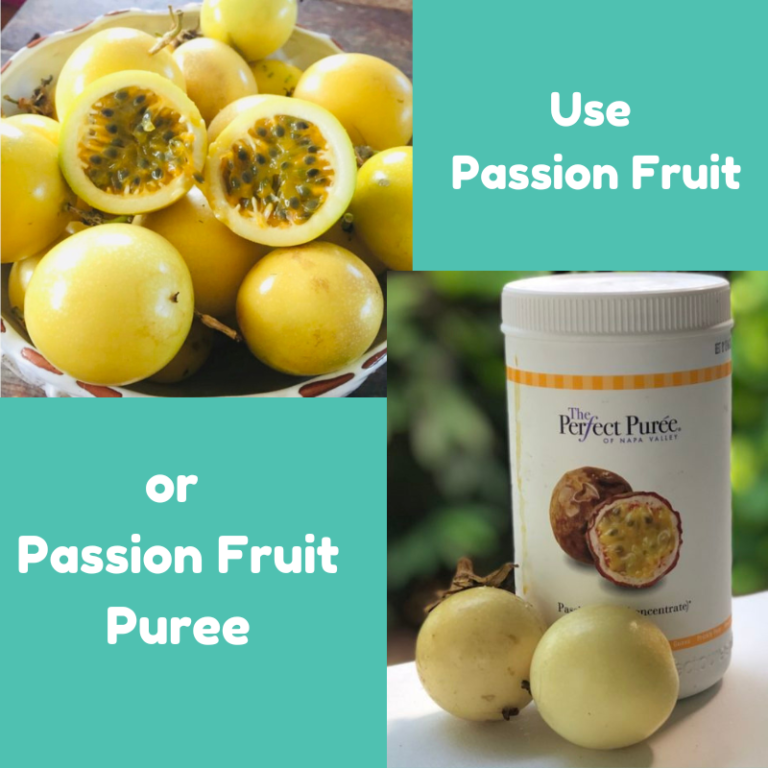 For Crust:
2 sticks butter
1/2 Cup sugar
2 Cups flour
1/8 teaspoon salt
For Filling:
6 eggs at room temperature
2 Cups sugar
1 Cup lilikoi (passion fruit) puree or juice
1 Cup flour
1 lemon to get juice and zest
For Glaze: (optional)
1/4 Cup water
1/2 Cup sugar
1/4 Cup lilikoi fruit juice
Juice of 1/2 of lemon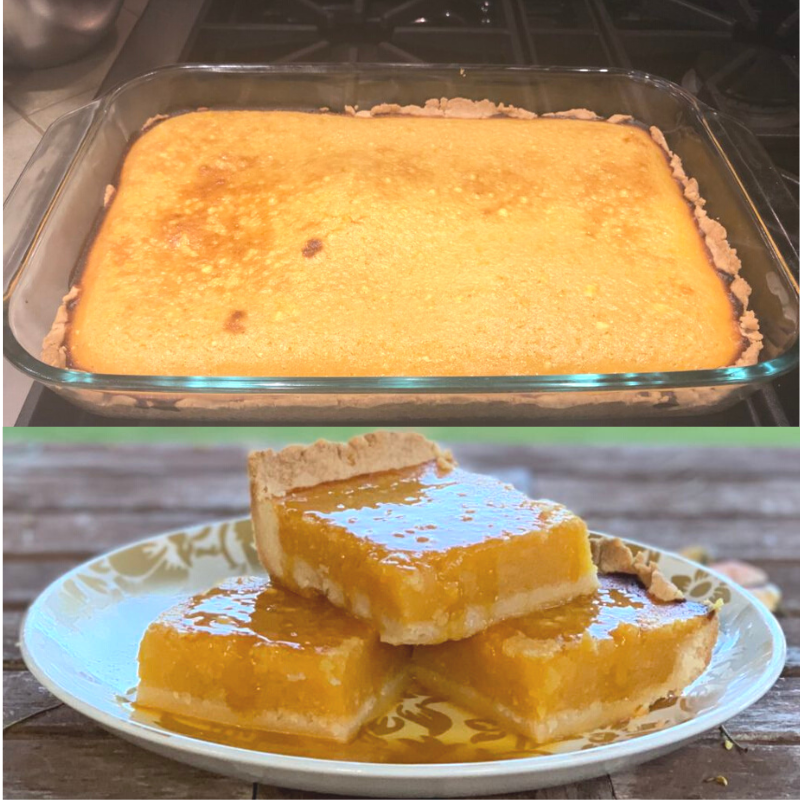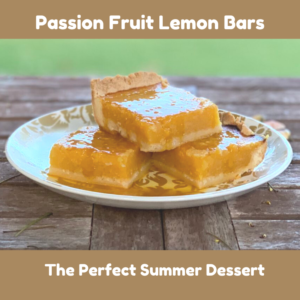 Passion Fruit Lemon Bars
Ingredients
1

Cup

butter (2 sticks butter) for crust

1/2

Cup

sugar for crust

2

Cups

flour for crust

1/8

tsp

salt for crust

6

large

eggs for filling

2

Cups

sugar for filling

1

Cup

Passion Fruit Juice or Puree for filling

1

Cup

flour for filling

1

large

lemon (zest and squeeze for juice) for filling

For Glaze 1/4 cup water, 1/4 cup sugar, 1/4 cup passion fruit puree, and juice of 1/2 lemon.
Instructions
To Make Crust:

Preheat oven to 350 degrees. Cream butter and sugar with mixer until light in color.Add four and salt. Mix until it creates a dough. Press into a 9 x 13 inch baking dish.Bake for fifteen 15 minutes.

To Make Filling:

Whisk eggs, sugar, lilikoi (passion fruit) juice, lemon zest, juice of lemon, and flour.Pour over the baked crust and bake 30 minutes.Let cool.

To Make Glaze:

Boil water and sugar in saucepan over medium heat. Add passion fruit juice and lemon juice and boil 3 minutes. Let boil as it expands. Turn off heat and it will begin to thicken and make it like a syrup.Allow to cool.Pour over bars.

Cut into squares.