Make these cute ghost pops with Tootsie pops and some coffee filters or white napkins.
What a fun craft time for the kids. They can make for their friends or give as Trick or Treat candy.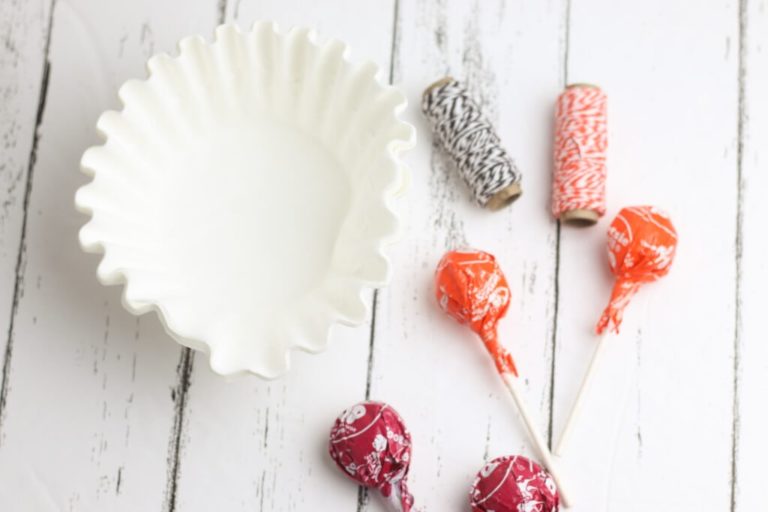 You Need:
Tootsie Roll Pops
Coffee filters or white napkinds
Ribbon
Black markers
How to Make:
Cover tootsie pops with coffee filers.
Wrap with ribbon at the base of the pop.
Using a black marker, make ghost faces.