How fun are these cute monster cupcakes.
With just a few supplies, you can create fun cupcakes for your Halloween activities.
There are quite a few ideas, so pick the ones you want to make before buying the supplies/ingredients. 
Watch the 1 minute video our founder Jill created.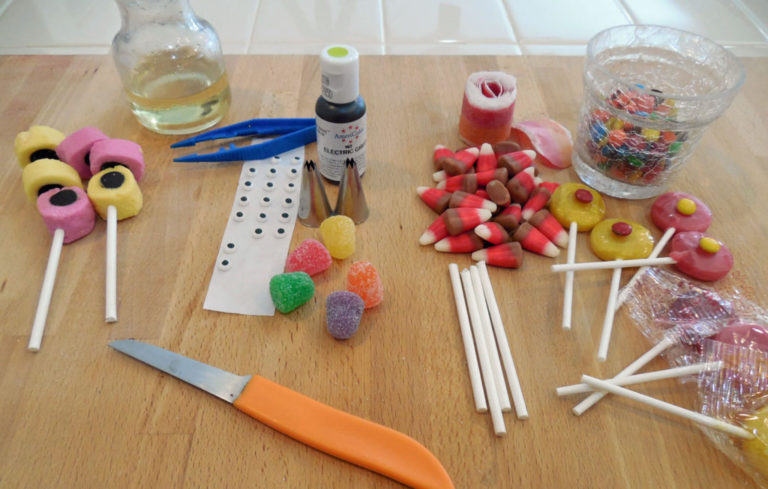 YOU NEED:
Baked cupcakes (go to cupcake recipes for ideas)
Tubs of frosting
Food color gels
Sugar edible eyes
Candy Corn
Fruit roll-up
Lollipops
Mini M&M's
Gum drops
Liquorice allsorts candy
Spaghetti
Star piping Tip
Disposable decorating bag
Royal Icing or corn syru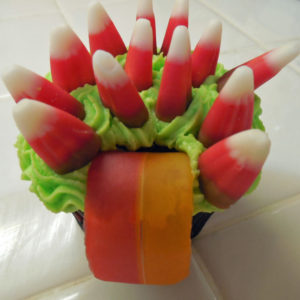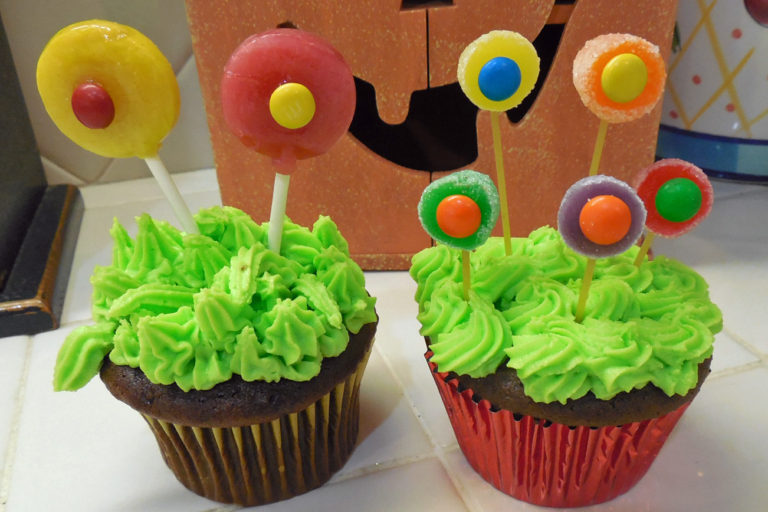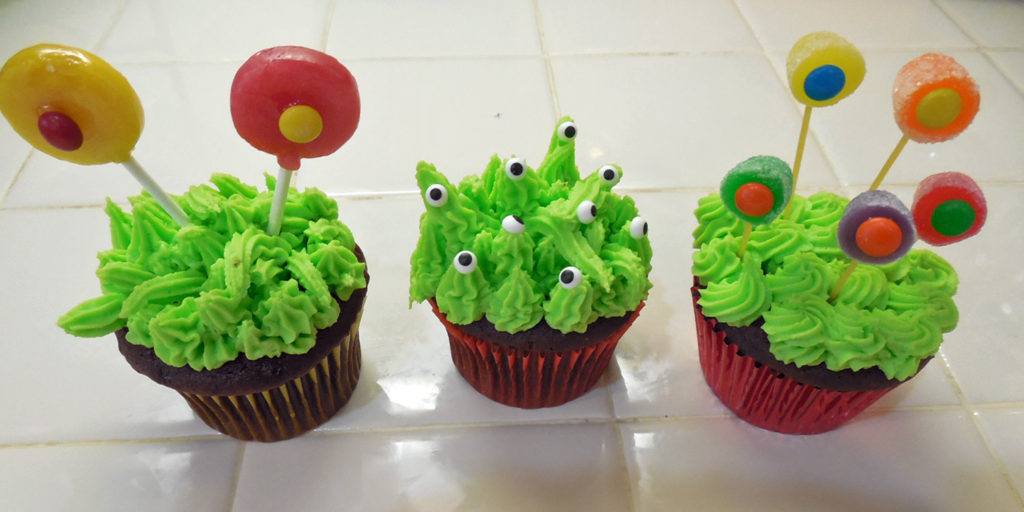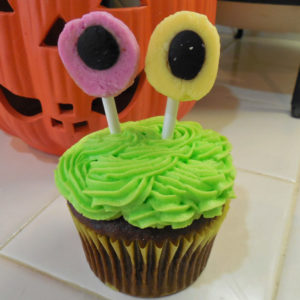 How to Make:
Bake cupcakes and let cool. 
In a bowl, mix food color choice into frosting. 
Place star tip in piping bag. Add frosting. If you do not have a star tip, just spread frosting onto cupcake. 
Gumdrop eyes cupcake:
Cut gumdrop in half. Insert dry spaghetti. Press in a mini M & M.
Googly Eyes Cupcake:
Using star tip, make spikes. Add edible eyes at the tops of the spikes. 
Lollipop Cupcake:
Decorate cupcake with frosting swirls.
Unwrap lollipop. Using corn syrup or royal icing, attach a mini M & M. Allow to dry flat until inserting into the cupcakes. 
Candy Corn Tongue Cupcake:
Decorate cupcake with frosting.
Add candy corn with thin part showing. 
Cut a piece of fruit roll-up to look like a tongue. Insert into cupcake. 
Liquorice Allsorts Cupcakes
Decorate cupcake with frosting. Press liquorice candy in a cookie stick or dry spaghetti. Makes it look like an eye.