Your kids will love making funny faces on see-thru cups to make these candy corn pudding cups.
A perfect October snack or dessert. Make them for a Halloween party or Trick or Treat night.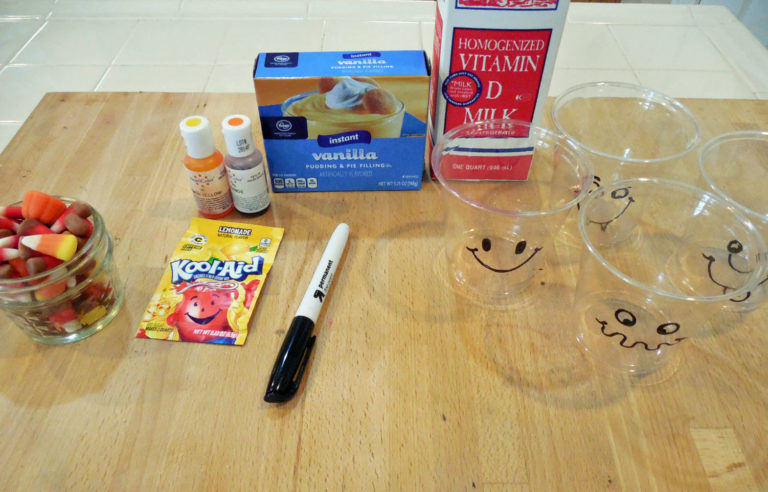 You Need:
Vanilla Instant Pudding
Milk (follow directions)
Whipped topping
Clear cups or jars
Orange food color or orange Kool-aid packet
Candy corn candy (optional)
How to Make:
Makes 4 cups. Double recipe to make more.
With a Permanent marker, have kids make funny faces on clear cups. Set aside to dry.
In a bowl, make the vanilla pudding according to the package. 
Divide pudding into two bowls. Add orange food coloring to one bowl.
Add vanilla pudding into bottom of cups. Then add orange vanilla pudding on top.
Add whipped cream on top. 
Add some candy corn to top (optional).
Refrigerate until serving.