Want an instant creative breakfast pull-apart bread?
Using crescent roll dough from the refrigerated section of the grocery store, you can make these adorable mini rolls candy canes.
Watch the quick video to show you how.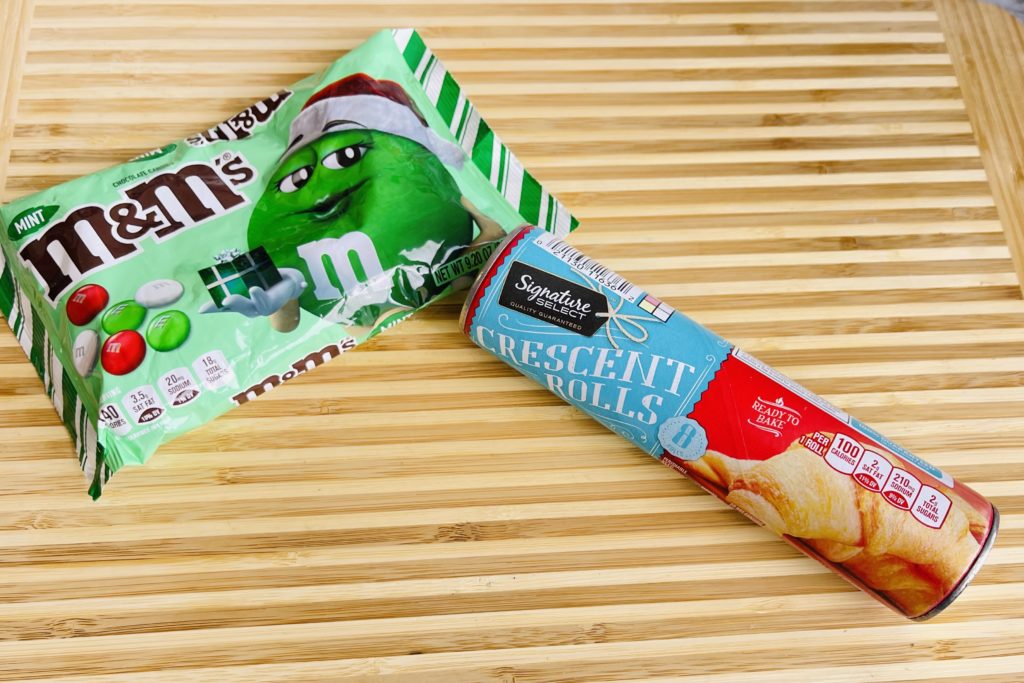 Preheat 375 F 
Baking sheet with parchment paper
Refrigerated Crescent Rolls
M & M's
How to Make:
Makes 16 mini rolls
Preheat oven 375 F 
1. Open crescent rolls and roll out. 
2.Watch video to show how to make the mini rolls by rolling up the dough.
3. Lay the mini rolls into a candy cane shape.
4. Insert M & M's before you bake or after they come out of the oven.
5. Bake for 15 minutes.
Enjoy.