Do you love watching your child's (or grandchild's) creativity and confidence soar?
At Kids Baking Club we strive to bring the love of baking and creative activities for kids.
Join our Year of YUM and FUN club and get FIRST MONTH FREE plus the KIDchen Printables. 
Use Code: FUN2023
And we have added something New!
We know kids love hanging out in the kitchen AND kitchen table. That is why we have added KIDchen Fun printables that come monthly to your inbox.
This month it's "Winter Wonder". 
They include:
#1 Banana Boost Muffins – just 3 ingredients. Fun to make with your kids.
#2  Winter Wonder Matching Game – great fun at the kitchen table
#3 Penguin Water Bottle wrapper – see how creative your kids can be
#4 Winter FUN Search
#5 Matching Game
#6 Snowman color page
and so much more!
When you join the Year of YUM & FUN! kids receive bi-monthly baking kits in the mail and each month kids receive 15-20 pages of games, crafts, activities, recipes, and more in their inbox.
 Just print, cut or color or play and create amazing fun memories with your kids. 
Use code: FUN2023 to receive FIRST MONTH FREE.
It's the best confidence & creativity booster for kids. Give them the gift of fun all year long with our Year of YUM and FUN! (Click HOME above)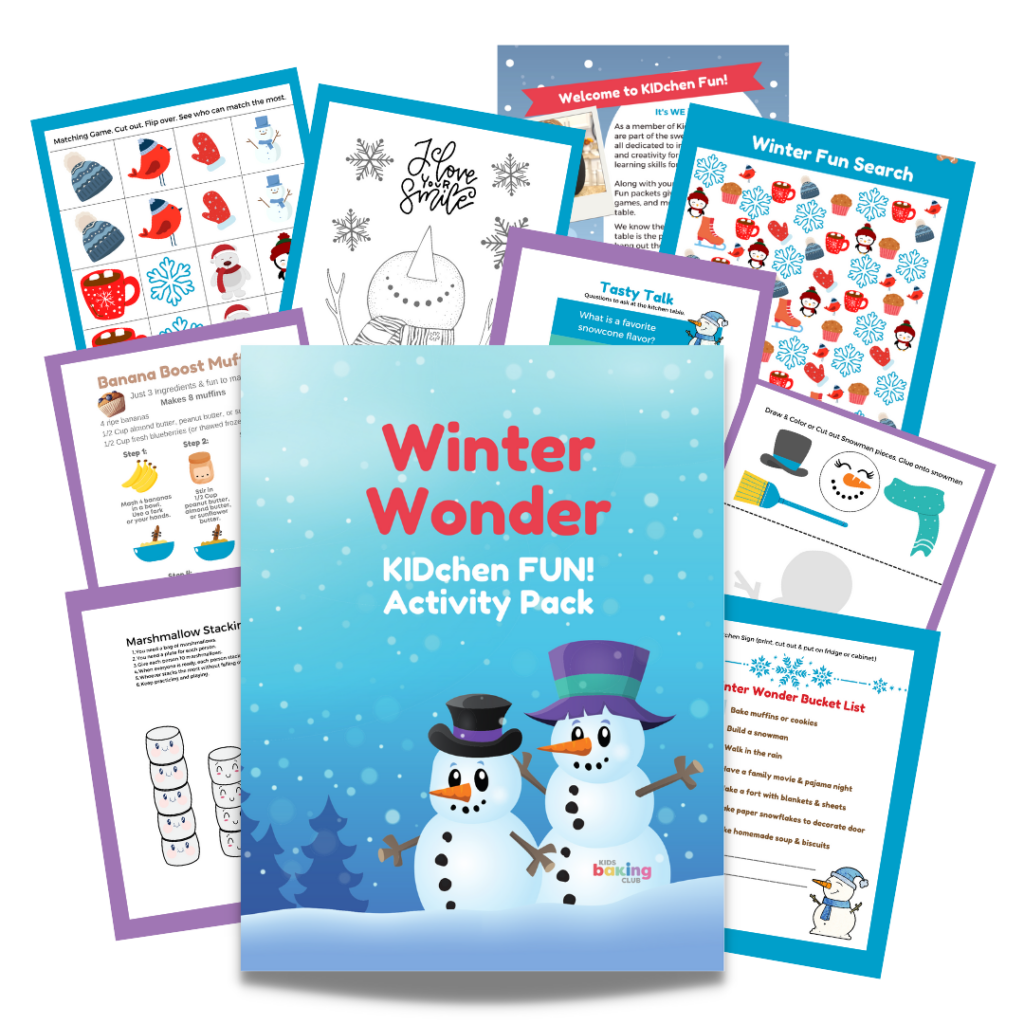 LOOK at some of the fun pages in the Winter Wonder KIDchen Fun Pack!
Make 2023 the Year of YUM & FUN! Click HOME in Menu